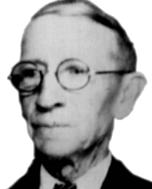 The R. C. Crane Heritage Service Award
The R. C. Crane Heritage Service Award honors an outstanding non-profit organization for its work in preserving the history and legacy of West Texas. West Texas is loosely defined as west of a line drawn from Wichita Falls to Fort Worth to San Antonio to Laredo. Those eligible include local and regional organizations, county commissions, or associations.
The WTHA seeks nomination letters describing the work done by non-profits that have distinguished themselves through achievement of goals or completion of projects that transcend the norm, infused their mission with cooperative partnerships, funded projects via local and regional sources, and linked their efforts to public education within the community and especially in service of schools, teachers, and students who have participated in or attended their exhibits, events, and activities. Moreover, the award winning organization should exemplify the spirit of grass-roots citizen historians that accomplish great things with scant resources - i.e., "Doing more with less."
Letters of nomination should be forwarded to The Crane Heritage Service Award at craneawardcommittee@wtha.org no later than March 20th of each year. The award, along with a cash prize of $500, will be announced at the Saturday Business Luncheon at the WTHA annual meeting.
Funds for this award come exclusively from donations. Consider contributing to this worthy cause today.
To donate by mail please fill out this form [PDF file].
To donate by Paypal click on the "donate" icon below.
---
In 2013, Brewster County Historical Commission received the first Crane Excellence in Heritage Award. Travis Roberts of Marathon accepted the award on behalf of the Commission.
There were two award winners in 2014. Photo (right) and text provided by Ruth Cooper of the Runnels County Historical Commission:
The Fort Chadbourne Foundation and the Runnels County Historical Commission were both recipients of the prestigious R. C. Crane Heritage Service Award at the 91st Annual Meeting of the Texas Historical Association held in Odessa, Texas, April 4-5, 2014.
The recipients each received the prestigious Award along with a check of $500.00. Fort Chadbourne was selected for its cooperation and work with other organizations and its projects of history preservation. The Runnels County Historical Commission was selected for its cooperation with other organizations and extreme volunteerism, as well as the preservation projects.
Pictured from left to right: Brent Bryan, Ruth Cooper, Ann Pate, Garland Richards and Lana Richards.