WTHA Awards - the Richardson Award
The Rupert N. Richardson Award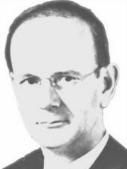 The Rupert N. Richardson Award recognizes the best non-fiction book published on West Texas History.

During his long career at Hardin-Simmons University, Rupert Richardson was both president and professor emeritus, and founder and long-time editor/director of the West Texas Historical Association. He was considered one of the preeminent Texas and Western historians and authored numerous books including "The Comanche Barrier to South Plains Settlement" (1933) and a history textbook Texas: The Lone Star State (1943) that eventually went through five editions.

He was born on April 28, 1891, on Sandy Creek near Caddo, Texas and died in Abilene on April 14, 1988. He held a B.A. Degree from Hardin-Simmons in 1912 and a B.S. from the University of Chicago in 1914. He obtained both a M.A. and Ph.D. Degree from the University of Texas in 1922 and 1928. The Rupert Richardson Award was established in 1996.

Eligibility requirements include:
The book must focus on West Texas history.
Eligible books are to have been published within the past two (2) calendar years.
To be eligible, an individual must have been a member of the Association for at least one full year prior to the application deadline.
Publishers should submit three copies of each nominated book.
The award winner will receive a $500 cash award and a certificate.
Award and grant applications are due on January 10. Award winners will be announced at the annual meeting of the Association during the presidential luncheon.
---
Winners of the Rupert N. Richardson Award for Best Book on West Texas:
2016 - Glen Ely, The Texas Frontier and the Butterfield Overland Mail, 1858-1861
2015 - Sylvia Gann Mahoney, Finding the Great Western Trail
2013 - Alvin R. Lynn, Kit Carson and the First Battle of Adobe Walls: a Tale of Two Journeys
2014 - Bruce A. Glasrud and Robert J. Mallouf, Big Bend's Ancient and Modern Past
2012 - Patrick Dearen, Devil's River: Treacherous Twin to the Pecos, 1535-1900
2011 - Glen Ely, Where the West Begins: Debating Texas Identity
2010 - Paul Carlson and Tom Crum, Myth, Memory, and Massacre: The Pease River Capture of Cynthia Ann Parker
2009 - Bret Cruse, Battles of the Red River War: Archaeological Perspectives on the Indian Campaign of 1874
2008 - Bill Neal, "From Guns to Gavels: How Justice Grew Up in the Outlaw West."
2007 - Bill Neal, Getting Away with Murder on the Texas Frontier
2006 - Jim Matthews, Fort Concho: A History and a Guide
2005 - Tom Alexander, Rattlesnake Bomber Base
2004 - Marsha Pfluger, Across Time and Territory: A Walk Through the National Ranching Heritage Center
2003 - Paul H. Carlson, The Buffalo Soldier Tragedy of 1877
2002 - Jo Ella Powell Exley, Frontier Blood: the Saga of the Parker Family
2001 - Jim Pfluger and Bob Moorehouse, Pitchfork Country: the Photography of Bob Moorehouse
2000 - Paul H. Carlson, ed., The Cowboy Way: an Exploration of History and Culture
1999 - Frederick W. Rathjen, Texas Panhandle Frontier (2nd edition)
1998 - John Miller Morris, Llano Estacado: Exploration and Imagination on the High Plains of Texas and New Mexico, 1536-1860
1997 - Paul H. Carlson, Empire Builder in the Texas Panhandle: William Henry Bush
1996 - Ty Cashion, A Texas Frontier: The Clear Fort Country and Fort Griffin, 1849-1887